Disaster Recovery 101: Build a Plan of Action
Data is the lifeblood of your business, but as a small or medium-sized organization, putting a disaster recovery plan in place can be daunting.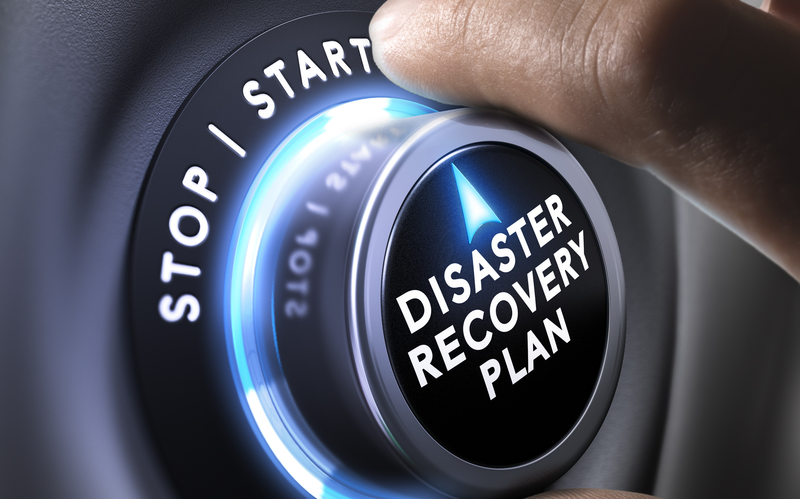 The bad news: It's just a matter of time before you face a major disruption that threatens your mission-critical business data. The good news: It's easier than ever to architect enterprise-class redundancy into your business operations thanks to the cloud.
An experienced technology partner can help you develop and maintain a disaster recovery plan that anticipates a variety of scenarios that could interrupt your primary business operations.
What your disaster recovery plan should cover
A comprehensive, effective disaster recovery plan identifies all the activities, resources and procedures needed to carry out all processing requirements during interruptions to normal business operations. It all also assigns responsibilities and ensures coordination and communication among everyone assigned to the recovery planning strategy, including external points of contact and vendors.
The scope of a typical disaster recovery plan addresses technical recovery in the event of a significant disruption. It works in conjunction with your business continuity plan that's part of your risk mitigation strategy and should include the following:
Guidelines for determining plan activation
Technical response flow and recovery strategies
Guidelines for recovery procedures
References to key business resumption plans and technical dependencies
Rollback procedures that will be implemented to return to the standard operating state
Checklists outlining considerations for escalation, incident management and plan activation
Essentially, your plan should help you decide what is a minor hiccup versus a major disruption to your business. What might seem like just a small system glitch may have wide-ranging implications. One affected resource many impact many users and multiple business processes.
Set objectives
Your disaster recovery plan should cover these five key objectives:
Immediately mobilize a core group of leaders to assess the technical ramifications of a situation
Set technical priorities for the recovery team during the recovery period
Minimize the impact of the disruption to the impacted features and business groups
Stage the restoration of operations to full processing capabilities
Enable rollback operations once the disruption has been resolved if determined appropriate by the recovery team
Maintain the plan
Digital information drives your business, but you should maintain a hard copy of your disaster recovery plan. A disruption may make soft copies inaccessible. Both should be stored at multiple physical locations. Your service provider should have a copy too.
The plan isn't set in stone either.  Update it as personnel change, as software is updated and hardware is upgraded. Partner vendors and service providers will also change over time.
Any incident is a learning opportunity to update the plan, so maintain a set of supporting documents and logs to provide reporting after the recovery process. Regularly test your disaster recovery plan with a fire drill.
A disaster recovery event can be broken out into three phases: the response, the resumption, and the restoration. Your disaster recovery plan allows you to deftly navigate these phases and make sure a major disruption to your IT infrastructure has a minimal impact on your business operations. You want to recover from a disruption before your customers even notice.
As an experienced technology partner with deep expertise in data protection and disaster recovery should not only be able to provide secure, cloud backup services for all your mission-critical data, but also help you develop and maintain a disaster recovery plan that evolves with your business.
To get a complete picture of what your disaster recovery plan should entail, download our Disaster Recovery 101 primer.