How to better protect data with cloud solutions in 2020
The need to protect data is broad in scope, which means so are the cloud solutions available to help maximize business uptime. If you're rethinking your cloud backup strategy, or just implementing one for the first time, there are some trends for 2020 to keep in mind.
C-Suite confidence is king
CIOs and senior IT management are looking to protect data with certainty; they need to know their cloud solutions are the most reliable so they can implement backup strategies with a high level of confidence they can impart to the rest of the executive team.
The right cloud solutions for the right job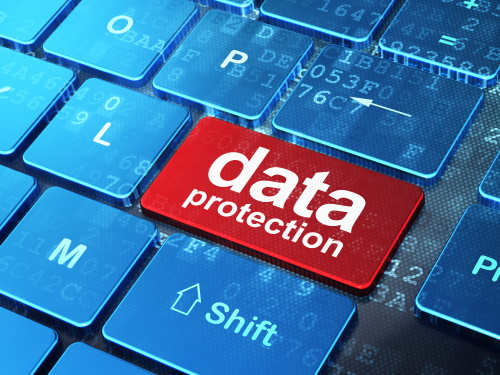 Not all cloud platforms are created equal, and that goes for data protection and backup. Many organizations are changing and transforming their production environments but often forget they need to rethink how they protect data and applications accordingly. Part of improving reliability is moving backup solutions from legacy IT systems or re-evaluating existing cloud solutions to make sure they protect data in such a way that meets all criteria, including security, compliance and restoration windows. It's easy to get complacent and assume backup systems are keeping up with your production environment, whether you're doing on-premise backups—even tape—or cloud solutions. Rather than worrying about keeping legacy tools working through patches and updates, consider replacing some altogether to reduce maintenance costs while adding data management capabilities.
Be ready to protect data in a multi-cloud world
The emergence of the multi-cloud environment, where businesses no longer standardize on a single platform for all cloud solutions, will inevitably affect how they protect data. If applications and data are spread cross multiple clouds, then your cloud solutions for backup need to consider that your data is distributed across many platforms. And just as you might want to use different clouds for production applications, you may want to consider multiple cloud solutions for backup based on the characteristics of the workload.
Data is even more mobile and portable than ever
Whether it's hybrid cloud or multi-cloud, you can't protect data if you don't manage it properly. If you want to ensure availability of data in all storage environments and effectively back it up, you need to implement Cloud Data Management (CDM) solutions. They will enable you to move data around quickly and easily to where it's most needed to support production workloads, but also help better protect data as part of your cloud backup strategy.
Understand built-in Software-as-a-Service (SaaS) backup capabilities
One of the great things about SaaS productivity applications, especially the well-established Office 365, is many of them automatically replicate local data in the cloud and may even provide more redundancy beyond that. A resolution for 2020 should be not to assume data is automated replicated and understand what the backup capabilities are for these cloud solutions.
Know and improve restore times
The whole point of using cloud solutions to protect your data is to restore mission critical information and production applications as quickly as possible so there's no disruption of business operations. Take the time to understand Service Level Agreements (SLAs) with your data backup providers and determine if they are enough to meet business demands and maintain customer service levels.
The need to protect data is never going to go away. A new year is a great opportunity to revisit the cloud solutions you have for backup and implement a strategy to modernize your disaster recovery capabilities with the help of an experienced cloud backup provider.